Welcome to OLW's snacking world!
Since 1967, they have taken life with a pinch of salt and been there for the all the good times. Their goal is always to create insanely delicious snacks that suit all occasions of life. Crispy chips, cheesy puffs, crunchy peanuts… No matter what you choose; which they've absolutely succeded with; we can't do anything else but promise you a snack-tastic experience!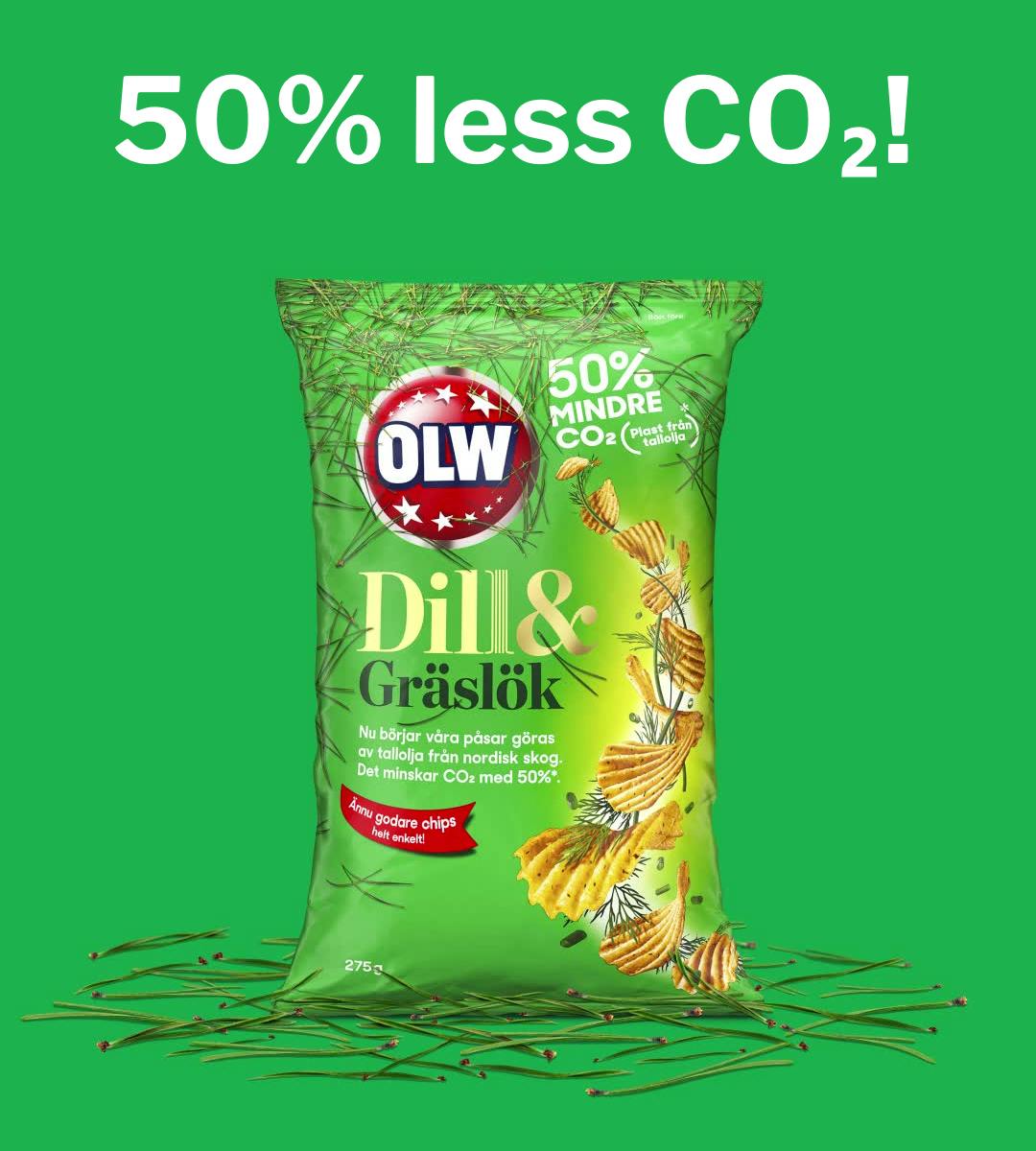 Are you looking for a way to enjoy delicious Swedish snacks while reducing your carbon footprint? Then you'll love OLW, one of the leading snack brands in Scandinavia, and their innovative packaging solution.
OLW has engineered and deployed bags that have half the carbon footprint of conventional plastic bags, thanks to their use of renewable materials and energy-efficient production processes. These bags are also recyclable, which means they can be turned into new products instead of ending up in landfills or oceans.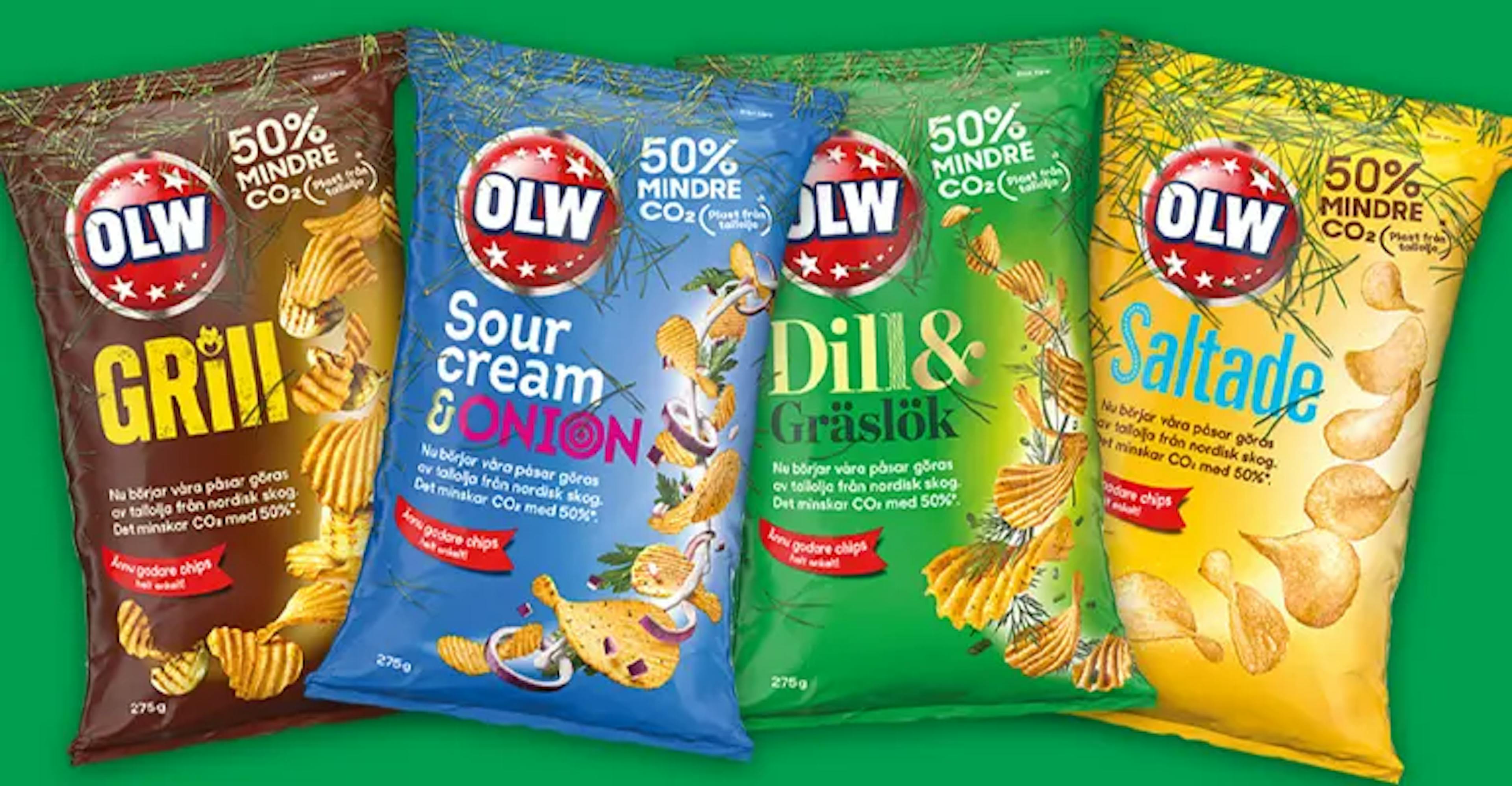 By choosing OLW snacks, you're not only treating yourself to some of the best chips, cheese puffs, peanuts and popcorn in the world, but also supporting a company that cares about the environment and the climate.
OLW snacks are perfect for any occasion, whether you're hosting a party, watching a movie, or just craving a crunchy bite.
So don't wait any longer and order your OLW snacks today from Sweet Side of Sweden, your online destination for anything Swedish snacksYou'll get fast and reliable delivery, great prices, and a snack-tastic experience!
Looking for even more amazing snacks?
We have a curated snacks collection just sitting there waiting for a perfect sounding moment like getting introduced to you now. Or if you'd rather prefer to check out OLW's biggest competitor there's a button bellow for visiting Estrella too!